Our Culture
How would we describe it? A workplace where people genuinely like each other. Where you can be your true self. Where people are acknowledged and respected for the great work they do. Where triumphs are celebrated as a group and problems are solved collectively. 
Where there are good vibes only and a zero tolerance approach to toxicity. We're pretty proud of the culture we've built here, and we all work really hard to maintain it. The no d***heads policy has been enforced from day one, and it's served us pretty well.
Read more about Bolster in our Employee Handbook.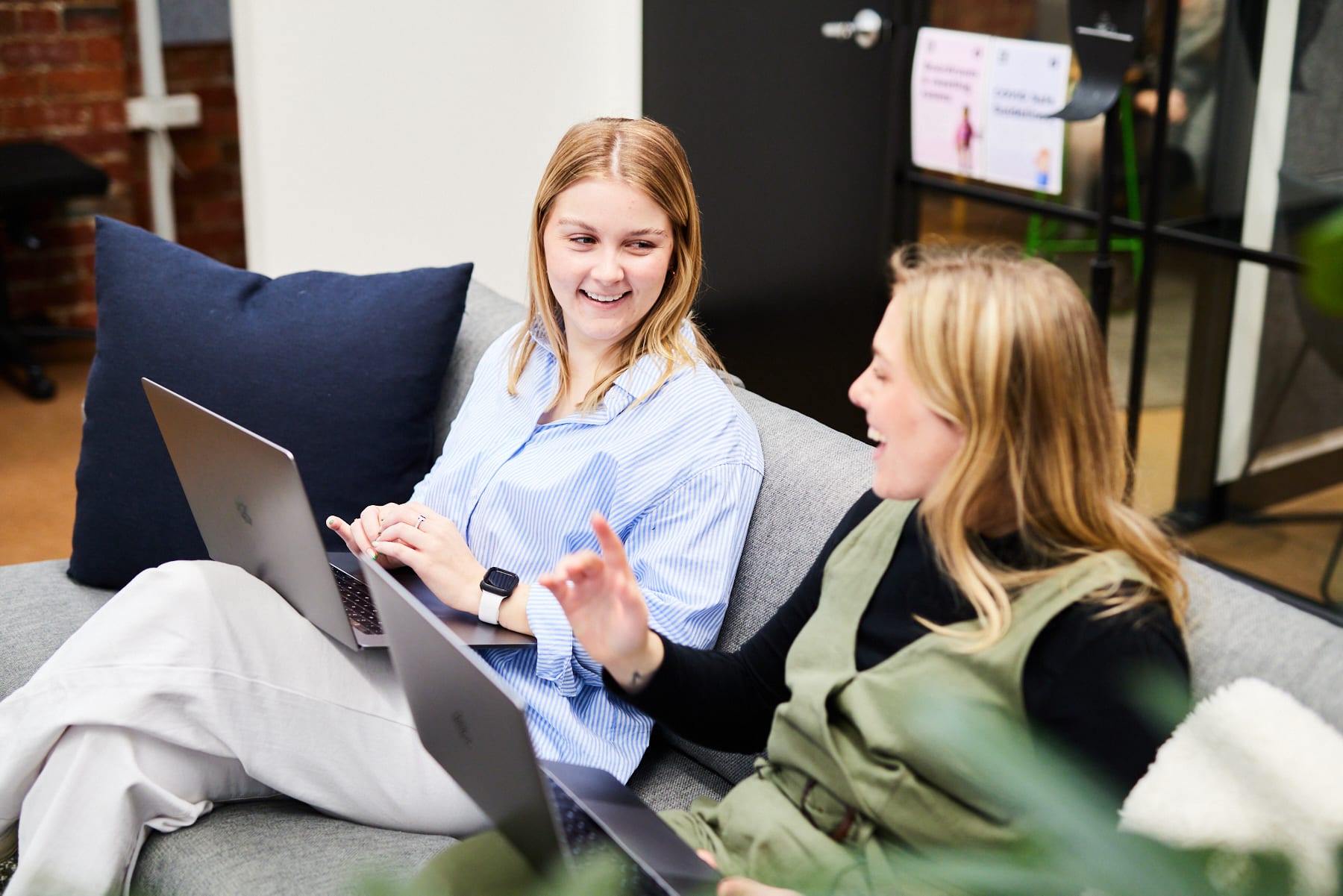 R.E.S.P.E.C.T
It's more than an Aretha Franklin song, it's a code for life. We're at our best when we're acknowledging someone else's views, experiences and time. Sock it to me, yeah!
Stay Curious
Being endlessly curious keeps us on our toes, keeps us ahead of the curve, and keeps our work fresh.
When We're Progressive, We Progress
Being progressive means striving for a better world. It's how we move forward, challenge the norm and smash boundaries.
Passion is What Brought You Here
Music and entertainment is the reason you're sitting in this chair. We do our best work when we think back to what brought us here in the first place.
Bring Your Authentic Self
Your individual qualities are important and why we hired you in the first place. Fly your flag proudly. Whatever colour or stripe, you're welcome here.
What You Can Expect From us

Career Progression Plans & Growth Opportunities

Flexible Working Arrangements
Work from our Collingwood office or remotely from anywhere.

Bolster University
Attend regular Bolster uni sessions run by external and internal speakers.

Wellness Perks
Free Smiling Mind and ClassPass subscriptions and access to an EAP.

Social Gatherings
Fortnightly team lunches, an annual retreat and quarterly events.

Free Tickets to Events
Get access to attend some of Australia's most iconic events in the music and entertainment industry.
Come Join Us
We promise equal opportunity for all applicants irrespective of gender, age, ethnicity, cultural background, race, disability, or sexual orientation.