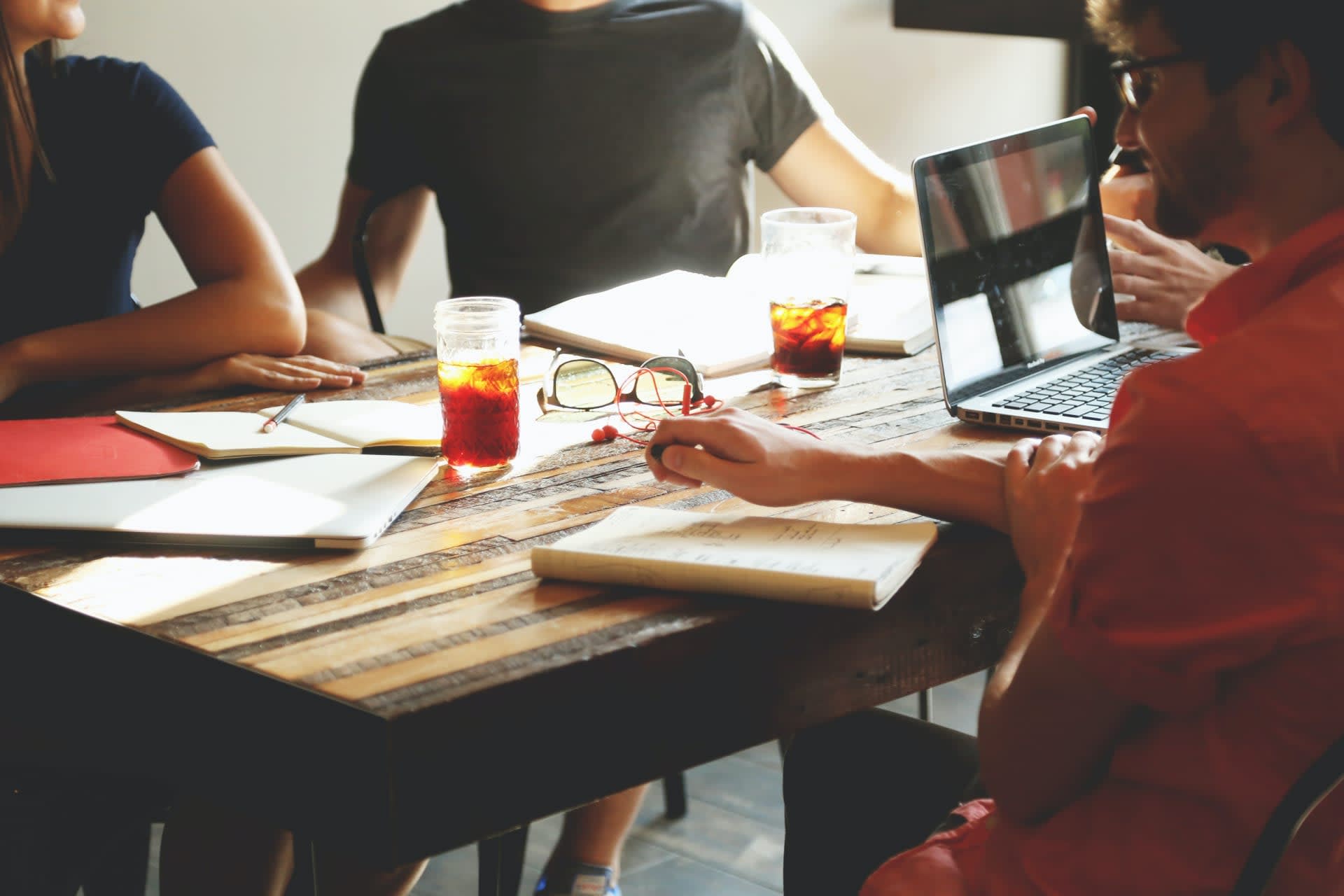 Head of Media
Melbourne

,

Victoria

,

Australia

Digital Strategy
Job description
The Head of Media role is an exciting new position that has opened up within Bolster's Digital Marketing Team. The successful candidate will be responsible for leading a thriving, profitable, paid media team that delivers best-in-class work. The Head of Media will act as a mentor and will be able to manage and guide a team of diverse personalities and skill sets. They'll stay cool and calm under pressure, be able to delegate and possess great coaching skills, to effectively lead and develop their team.
Managing a team of eight, the Head of media will lead Bolster's media offerings, collaborating with external suppliers and pairing our clients and team for success. They'll work closely with our Managing Director and sales department to develop broader media strategies and pitches for new business. This position is best suited for somebody with a background in media or marketing with experience managing a team. Or somebody returning to the workforce looking for an exciting and flexible change, with the option to work 3-4 days per week if preferred!
At Bolster, you'll get the chance to work across some pretty amazing clients, which include Splendour In The Grass, Laneway Festival, RISING Festival, Jameson, Beyond the Valley, TAC/Vanessa, Sydney Festival, Melbourne International Jazz Festival, Snow Machine, Falls Festival and many more.
If you're a culture/entertainment obsessive, a natural leader and ready to make the next move in your career, this role is for you.
OK, I'm sold - but what even is Bolster?
We're a digital marketing and culture agency first and foremost - but we're also a culmination of a love of music and entertainment, and a curious passion for data and tech. That love for music and entertainment underpins everything we do and is the reason we're here.
We began in 2015 as the digital plug-in for Australia's entertainment industry, offering new ad-tech solutions to an industry whose idea of marketing at the time was slapping a street poster on a wall and sending out some #thoughtsandprayers. New services, products and offerings have been added gradually - never just for the sake of it, but as an extension of the work we were doing day to day.
With our specialism in music, events and entertainment, in a short space of time, Bolster has become a strategic digital, creative and product partner to many amazing brands, artists and events such as Splendour In The Grass, Falls, Laneway Festival, Billie Eilish, Elton John, CMC Rocks, The Strokes, Lorde, Gorillaz and more.
What You'll Be Doing:
Leading our media buying offering, including looking into new channels (e.g. print, programmatic, radio).

Managing the media department, either directly (senior media buying team members) and indirectly (via line managers).

Developing and overseeing supplier relationships, including ad platforms (e.g. Meta, TikTok, Spotify), tools (e.g. Whatagraph) and partners (e.g. Ticketek, Ticketmaster, Audience Republic). This may include directly dealing with said supplies, and/or working with other media buying team members who may own the relationship.

Working on big integrated media pitches directly, or supporting media buying team's work here (via training, mentoring, advice and QA)

Leading a handful of brand client paid media campaigns if appropriate, including delegating work to other team members and QAing work

Future ad tech thinking and strategy around innovation for the department, and delegating the implementation as needed to senior media buying team members
Job requirements
About You:
7+ years of experience in marketing/ media agencies or an in-house marketing role

Experience managing a team of 7 or more

Strong leadership skills

Collaborative team player

Strong marketing and strategy skills

Good at following protocol such as time tracking, file admin and templates to lead by example
Great training skills, and the ability to maintain strong training programs especially with juniors (even if implemented by others)

Skilled at providing relevant feedback to others on work in a way that is productive yet empathetic

Excellent delegation skills, including getting buy in and supporting timely and quality delivery of work

Able to create a team environment where all members of the team have a sense of psychological safety

Great at problem solving own issues, as well as others' challenges

Able to spot potential resourcing or scoping issues, and pass onto the relevant Client Services or Growth teams for resolution
What you can expect from us:
Support, guidance and growth

Interesting, exciting and challenging work

Freedom and flexibility

Perks and incentives

Progression - you decide how high you fly. Make things happen and we'll make sure you get where you're going
We believe diversity of thought, skills, experiences, and backgrounds create more effective and successful teams. We promise equal opportunity for all applicants, irrespective of gender, age, ethnicity, cultural background, race, disability, or sexual orientation.
We've seen the research that women and other people in underrepresented groups tend to only apply when they tick all of the role requirement boxes. If you don't tick all these boxes, please don't rule yourself out. If you are excited about this role, we would love to hear from you!
APPLY
Please submit your CV and a cover letter outlining why you would be a great candidate for the role via this job ad. For more information feel free to reach out to em@blstr.co.